When: Tuesday February 23rd 2016 from 11:30am to 1:00pm
Where: McMaster Innovation Park @ 175 Longwood Road South
Register: eventbrite.ca/e/content-marketing-demystified-understanding-the-value-for-your-business-ifs-february-lunch-n-learn-tickets-21032040399
Organizer: Innovation Factory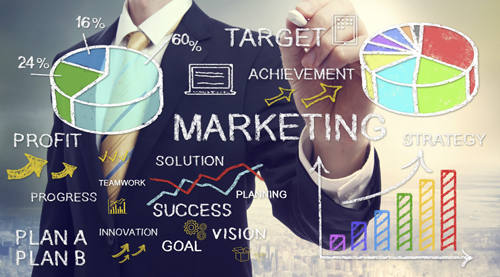 Please join iF on Tuesday, February 23, 2016 for a Lunch 'n Learn on "Content Marketing Demystified: Understanding the Value for your Business" presented by Marie Wiese of marketing CoPilot!
This unique learning and networking opportunity will include a complimentary lunch!

The idea of using content to find customers and keep customers is nothing new. Content Marketing in its purest form has been around since the invention of the newspaper and trade publications. What has changed is buyer behavior and its application in the sales process.
Join us for a robust discussion with Marie Wiese, founder of Marketing CoPilot, a content marketing agency that creates and manages digital content for organizations that want to find and keep customers. Marie is also an Executive-in-Residence at the Innovation Factory. During this interactive Lunch 'n Learn, Marie will discuss:
1. The reasons every business regardless of what they sell, should be using content to support the buyer journey.
2. The difference between copy writing and true brand journalism.
3. The three things you should look for in a results-producing content marketing program.
Be sure to register now, as you'll be walking away from this session with a newfound understanding of the value for your business thanks to the revolution that is Content Marketing.

Agenda
11:30am-noon – Lunch & Networking
Noon-1pm –  Factory 5 and Keynote Presentation (Marie Wiese)

1pm – 2pm – Dessert & Networking (at iF's Innovation Destination)

Parking Information
Parking is available for a cost of $0.75/ hour at McMaster Innovation Park Special Events and Conference Parking.
Our Lunch 'n Learn events are a great way to get out and network while enjoying a free lunch, and learning something new! Please forward this to all of the innovators you know.
About Marie Wiese

Marie Wiese is founder of Marketing CoPilot, a leading content marketing agency that creates and manages digital content for organizations that want to find and keep customers. Marie is Past Chair of technology association, TechConnex and currently, an Executive-in-Residence at the Innovation Factory in Hamilton, Ontario where she coaches early stage companies on how to apply digital marketing and content to their business. Marie is author of The Essential Guide to Better Content Marketing, and other marketing workbooks. She is an entrepreneur, keynote speaker, mom and writer. Marie has spoken at industry events for the Canadian Marketing Association and Marketing Sherpa in the United States. She can be found online at https://ca.linkedin.com/in/marketingcopilot.

About Innovation Factory
Innovation Factory (innovationfactory.ca) is a not-for-profit Regional Innovation Centre, located in Hamilton, ON committed to connecting and enabling active collaboration between the city's communities of science, business, government, academia and finance to accelerate the innovation process and amplify economic and social impact of key new ideas and discoveries. Funded by the Ontario Network of Entrepreneurs (ONE), we are focused on strengthening the next generation of wealth and jobs generators.
Your entry to this event constitutes implied consent to be photographed and to have those photos published.