When: Wednesday December 10th, 2014 @ 6:30pm – 9:00pm
Where: The Pheasant Plucker (2nd floor) @ 20 Augusta Street – Hamilton, Ontario
What: StartupDrinks Hamilton is a monthly networking event for Hamilton's tech and startup community. The event involves talks by subject matter experts on topics relevant to startups – UX, funding, management, sales & more will be covered, with a focus on one topic each month.
Rough Agenda:
6:30pm – 7:00pm – Arrival & mingle
7:00pm – 8:00pm – Talks by Michael Bonds & Simon Woodside
8:00pm – 9:00pm – Talks by Chris Latour & Andrew Holden
9:00pm – whenver – stay, drink, relax
Talks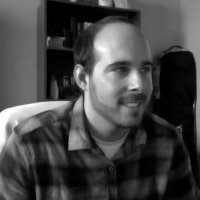 Michael Bonds
UI/UX Developer and Designer
@
FluidMedia
Bio:

Michael spends his days as a Web Designer and Developer at Fluid Media Inc. During his free time, he can be found building personal and client Web Apps while continuously learning and and pushing the world of UX forward.
Details:
UX is more than design. It's a team sport. From product managers to engineers, visual designers to quality assurance , UX touches us all. Michael will talk about avoiding a dragged out UX process, while ensuring the entire team has a hand in it – even the "Non Designers"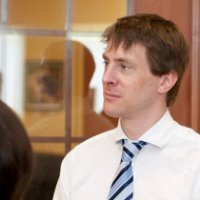 Simon Woodside
Entrepreneur and Owner
@
Monolith Interactice
Bio:
An entrepreneur with experience at Apple and a degree in Computer Science from the University of Waterloo, Simon owns and run Monolith Interactive, a startup focused on mobile apps for health. He collaborates with clients and his employees to create outstanding software in areas such as long-term care, brain injuries, and hearing. His work at a previous startup earned him awards including the silver Clio, and he works with Engineers Without Borders to solve the root causes of poverty.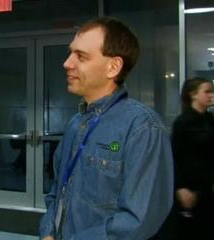 Chris Latour

Game Designer
@
BattleGoat
Bio:
BattleGoat Studios is a Canadian Software Developer committed to developing leading edge "Intelligent Strategy Games" for the PC. The team firmly believes that Strategy Gamers are looking for more sophisticated games that also remain fun to play. BattleGoat insists that their approach to development will always emphasize an accurate, heavily researched environment assuring players an entertaining and immersive gameplay experience.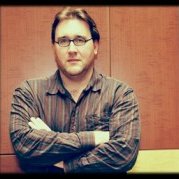 Andrew Holden
Chief Experience Officer
@
Weever Apps
Bio:
Andrew is the co-founder and CXO of Weever Apps, a Hamilton startup that began with two "tech guys" in 2011 and is now a global businesses with customers in over 60 countries and 16 languages. He is familiar with the mistakes a startup can make and emphasizes the importance of early customer validation and experience design.
Andrew is an award-winning technical designer and project engineering lead. He holds a patent on Weever Apps' mobile app generation technology and believes that anything is possible in Hamilton, Ontario.