DemoCampHamilton23
---
When: Tuesday December 8th 2015 from 6:30pm to 9:00pm
Where: The Art Gallery of Hamilton – Joey and Toby Tanebaum Pavilion – 123 King Street West Hamilton, Ontario
Keynote Speaker
---
Tom Walsham – Director of Product Development at The Working Group
Tom Walsham is an experienced product manager, marketing engineer, and analytics grand-master. He is Director of Product at The Working Group (TWG), Chief Email Herder for PostageApp, and mentor with Startup Next, the global pre-accelerator program powered by Google. Tom was also the Lead Mentor for LEANARTS: A five week program teaching indie performing arts organizations how to behave like tech startups produced by TWG, and is an advisor at the DMZ.
Tom specializes in driving product development decisions through the lens of user analytics. With PostageApp he has helped clients send millions of emails and has evolved the service from a basic email management tool into a complete solution for companies wanting to design, deliver, and analyze email. With TWG, he can be found bringing his product experience to bear on a range of software solutions and is currently doing customer development with businesses in the Democratic Republic of Congo. True story.
Sponsors
---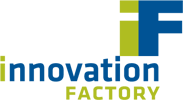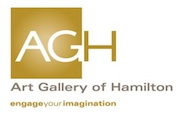 E-mail democamphamilton@gmail.com if you are interested in sponsoring.
Demos
---
Demo 1
Nix is a breakthrough smartphone accessory. Just scan an object and instantly view the color on your iPhone, Android, PC, or Mac, like the Photoshop eyedropper in real life!
Demo 2
Planetary Prospectors: A.R.M. is an open world, near infinite procedurally generated multi-verse, episodic non-linear story-lines mixed with a Psychological Survival Horror, where the player must escape from being a slave miner aboard a Mining Barge that has be taken over by a hostile advanced alien A.I. Pilot a Mining Repair Rescue mech with HOTAS and VR HMD support, in simulated Newtonian physics to experience true zero gravity mining and exploration. Prospect, Mine, Survive…Escape!
Demo 3
David Carter of Innovation Factory will demo an app that connects startup ecosystem members based on the services they require and/or provide based on a swipe-left, swipe-right interface.
Demo 4
Joe Crozier and Niko Savas placed in the top 8 teams at YHack (the Yale Hackathon), winning $750 for "crAIg", an AI that teaches itself how to play Super Mario Bros. for the NES! crAIg uses genetic algorithms to "breed" itself for success, much like species evolve in nature. Through repeated trial and error, crAIg is able to teach itself to progress further and further in the game. The program starts with 0 knowledge of how the game works or what its purpose is, everything it knows it must teach itself.
Demo 5
ecoRIDES is a conscious movement of ZERO EMISSIONS advocates providing economical and eco-friendly automotive transportation solutions. We connect eco RIDERS directly with eco-DRIVERS to manage all reservation logistics from quotation, dispatch, on board service to check-out.
Are you interested in demo-ing? Fill out the application form to demo at this or a future DemoCamp event!