GameDev Drinks with Justin Freeman on March 27th
When: Wednesday March 27th from 7:00pm – 10:00pm
Where: The Pheasant Plucker at 20 Augusta Street
Register: eventbrite.ca/e/game-dev-drinks-dustin-freeman-tickets-57639228484
Organizer: @GameDevDrinks
Details:
We invite all of you within or curious about our game development community to come and join us at the Pheasant Plucker on Wednesday, March 27th for a night of good times and good cheer. This month our guest speakers will be Dustin Freeman, founder of Escape Character!
Dustin Freeman has a background in improv theatre and worked on computer vision and gestural interaction in grad school. He worked on the Kinect at Microsoft Research, and then at a few Augmented Reality companies as the internal game developer. He runs Escape Character Inc., founded with the mission of creating a new online entertainment model with live actors in the loop. This sometimes looks like Immersive Theatre, a streamlined D&D, or, eventually, Westworld. Escape Character's first released game is The Aluminum Cat, an online game that's ticketed like an Escape Room, running several times/week. This is after a ton of internal prototypes, some in VR, and he's gonna talk in depth about measuring live audience engagement.
From 7:00-10:00 p.m., GameDevDrinks is the place for you to hang out and to hear Dustin Freeman talk about "What if NPCs were played by real people?". Afterwards you can chat with Dustin Freeman, share your game concepts and ideas, tell and trade stories, show off game demos or just network and hang out because at GDD our goal is to create a casual and creative social environment for anyone – student, hobbyist, enthusiast and professional alike – who shares the common interest of game development of any kind.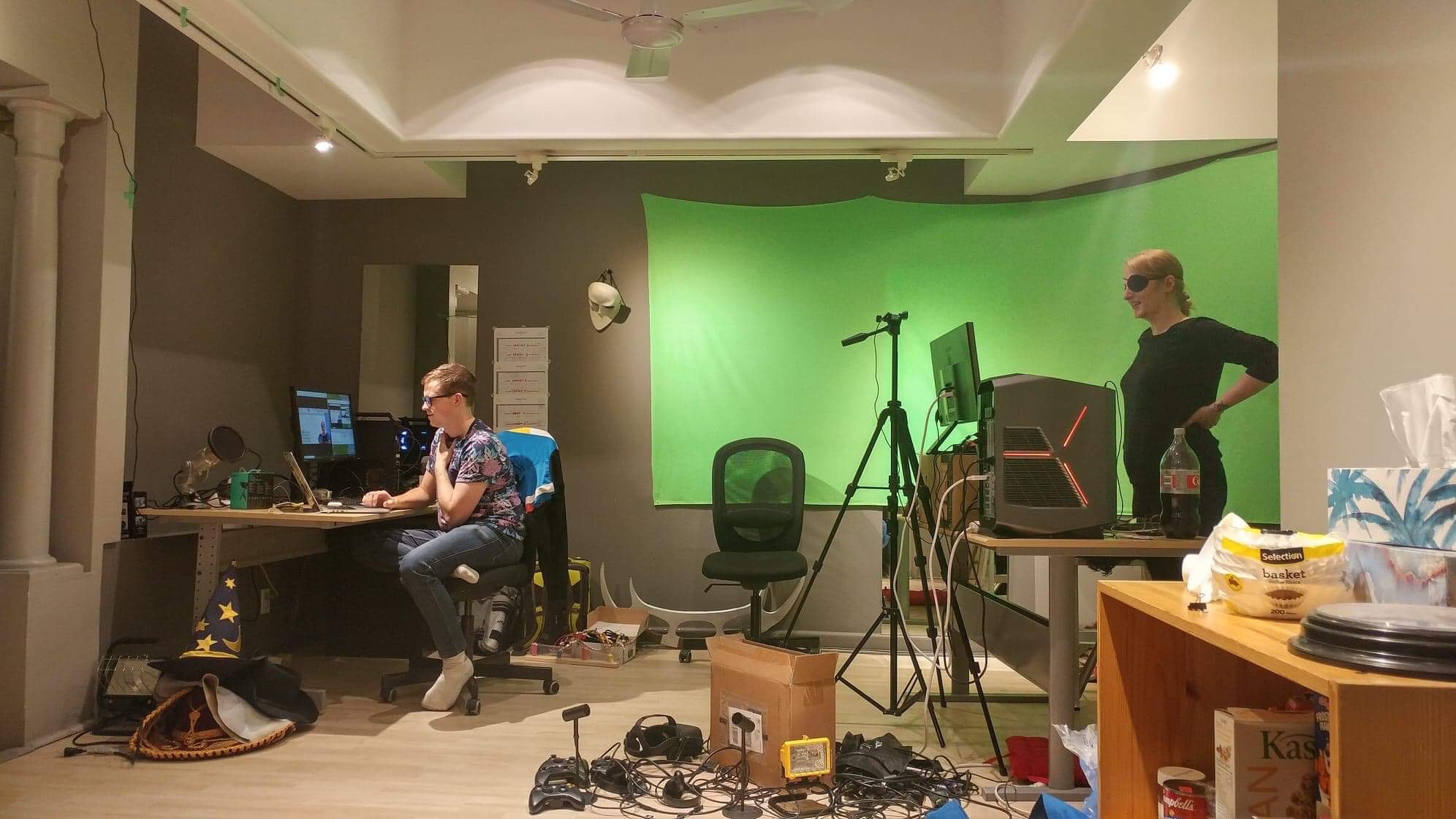 Remember: be sure to introduce yourself before starting a conversation, give the guest room to breathe and let others have a chance to talk to them, lastly be kind to the servers!
We look forward to seeing you on the 27th!
Regards,