Full Time
Posted 3 weeks ago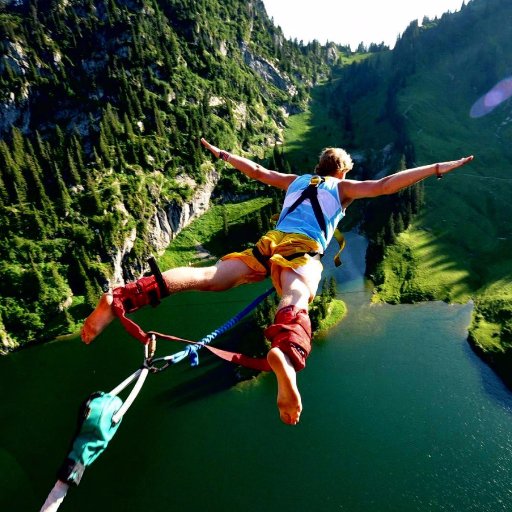 Website buckitlifeinc BuckitLife
Discover, compare & buy hundreds of local adventures to cross off your bucket list. Start Exploring Now
BuckitLife is a growing start-up on a mission to inspire the world to live life to the fullest on a daily basis, and to help them do so! Our online marketplace (reactive website) gives adventurers an easier, faster, and more fun way to discover, compare, and purchase amazing local adventures – all in one spot! Essentially, we are the Expedia for local adventures.
Working @ BuckitLife:
FREEDOM & RESPONSIBILITY
At BuckitLife, we don't believe in shackling you to your desk or micromanaging the way you execute. Instead we give you the freedom to apply your creativity and expertise on your own terms. However, with great freedom comes great responsibility (ok, we made that up), meaning that although you have the freedom to work on your own terms, it is your responsibility to perform at a high level. Intelligence is more important than experience, but if you're not an allstar, hungry to make your mark, this isn't the opportunity for you.
What's great about working @ BuckitLife:
Flex Hours – Work when and where you please, as long as you deliver at a high level.
Unlimited Vacation – We're an adventure company… It's part of who we are to want you to enjoy your personal life. So, take as much vacation time as you want, as long as you deliver at a high level.
Noticeable Impact – Your ideas, hard work, and creativity won't be hindered or hidden like at a large corporation. With BuckitLife, your contributions are key in shaping the company, and directly visible on the front lines.
Ownership Benefit – As a co-founder and owner, your hard work will directly benefit yourself, rather than someone you have never met.
Make Your Mark – Not only does BuckitLife offer the opportunity to become a wealthy self-made entrepreneur, it lets you do this while simultaneously changing the world for the better!
Great Culture – Our office is an open, organic workspace within Hamilton's start-up accelerator – The Forge. You will be surrounded by very exciting young companies and savvy entrepreneurs. At BuckitLife's station, we are very serious about staying positive and enjoying each day! Beers and adventures are often included.
Personal Growth Through our membership with Innovation Factory, we have direct access to one-on-one conversations and seminars with industry leaders.
What's the downside of working @ BuckitLife:
High Expectations We only have room for all-stars. As such, we only employ those who deliver a high level of performance and results.
Position Objectives:
Conceptualize, design, build, implement, test, optimize, and maintain BuckitLife's platform(s), maximizing positive engagement and conversions.
Evaluate influencing factors to determine the product roadmap.
Manage product development.
Conceptualize, design, build, implement, test, and optimize new features.
Conceptualize, design, build, and implement graphics.
Collaborate with other business segments to produce synergized execution.
Optimize platform functionality.
Optimize platform engagement.
Identify, analyze, and fix bugs.
What We are Looking For:
Although your technical capabilities are important, it is less important to us than your character, attitude, & drive.
Important Characteristics:
Responsible
Personable
Driven
Problem Solver
Goal Oriented
Creative
Important Skills:
Python, CSS, JavaScript, ReactJS, HTML5
Effective Communication
Effective Collaboration
Social
Strong Work Ethic